Hey all, I been a member a while but this is my first post. I have been wanting an airboat for a while, and actually built a mini from a old eldocraft bass boat and a ultralite engine I got in trade. It did the trick for bow fishing solo, but I wanted bigger so I traded it and my bike for an old combee with a dd500 caddy. The engine runs well on trash gas 87 octane no post ignition so I'm guessing I have the larger combustion chamber heads, the engine casting# looks like 49500, and from reading posts, that makes it a 472/500, and I'll have to drop the pan and look at the crank to confirm cid.
As far as I know it's stock
Cast iron intake, 1" carb spacer, holly 4150 vacuume secondary dunno cfm atm, and what looks like a stock hei distributor.
She has a syntech H beam 2 blade prop 70"
At first I had overheat problems, I assumed it just wasn't pulling enough air through the radiator to cool it while idling aroun the lake bow fishing. I removed the theristat, (no I didn't plug the bypass as I have since read about on here) that didn't help so I put an electric fan on the radiator problem solved. I will however be sure to pug that bypass in future. I also ordered a alt bracket from MTS as per you repeated advice got there books and catalog coming too.
Beyond that I have had no real problems, just not the power I would expect, or would like. So I'm considering a rebuild. It Will not run dry empty , it will wind up around 3500 rpm, but some more pitch in the prop will fix that I believe. Gps clocked at 38 mph if memory serves, with two guys and an ice chest in the boat. From what I've read in hear though, I should be able to do alot better.
My real concern I guess is the engine stand, it has verticle mounting bolts front and back, with a rubber grommet between the stand and the motor mount,the rubber is worn out, so engine trim is prolly off. Is the rubber nesicary, or can it be eliminated? I would also would like to rearrange the driver an seating arrangement, and mostly deck it over for shooting fish. I just finished rigging up front steer for it so I can still go fishing solo. Since I can't intrest my kids into coming even to just drive the boat grrrr, the only on who wants to come is the dog lol.
I have rebuilt a couple of sbc over the years, I believe I can handle a caddy rebuild too.
All advice is welcome except using the motor for an anchor.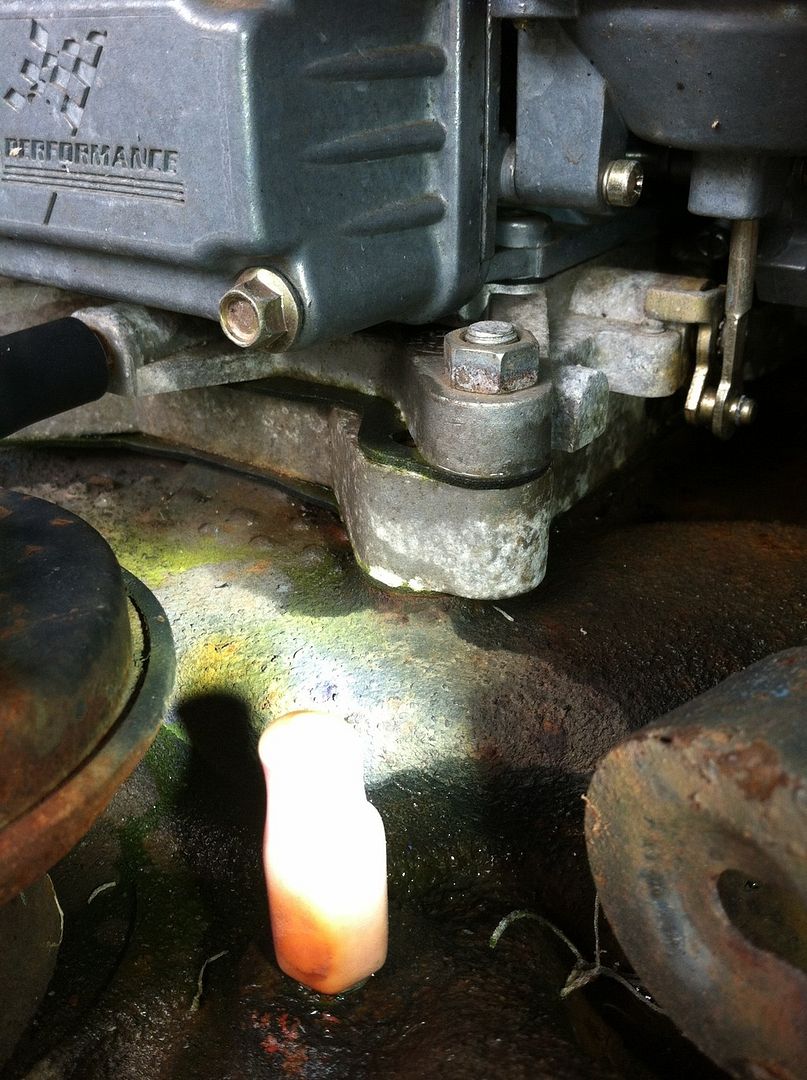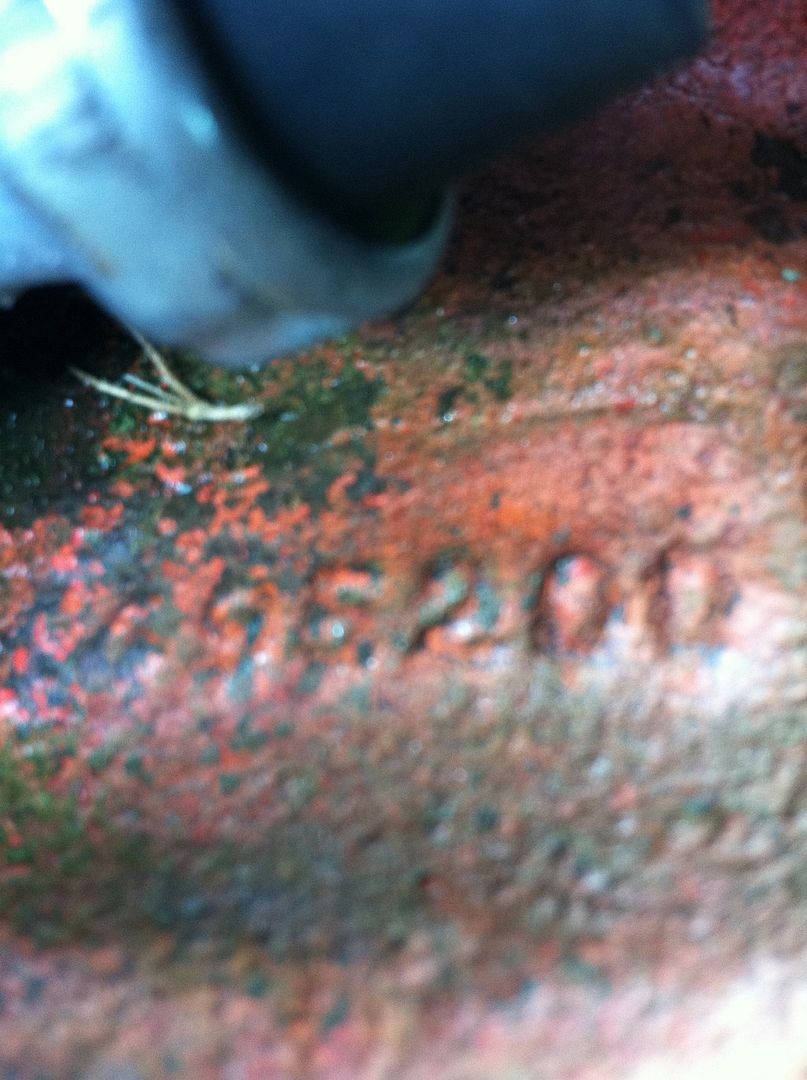 Block casting #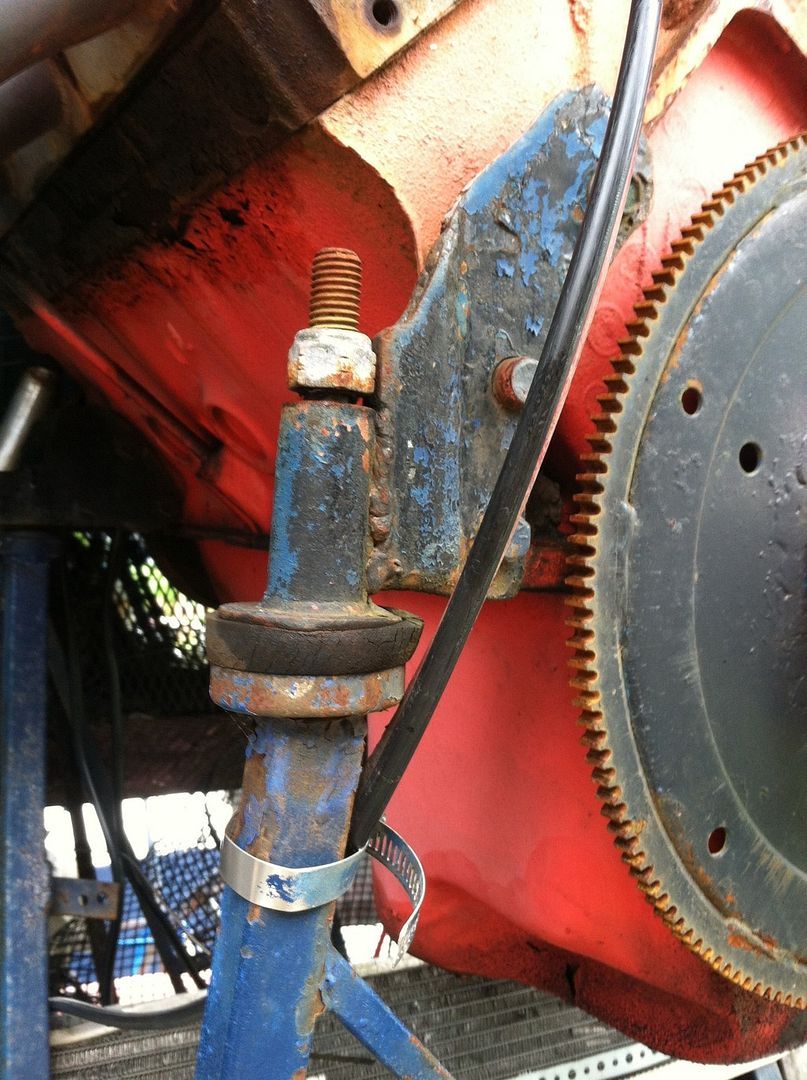 Engine mounts